Ask us how we can help with your project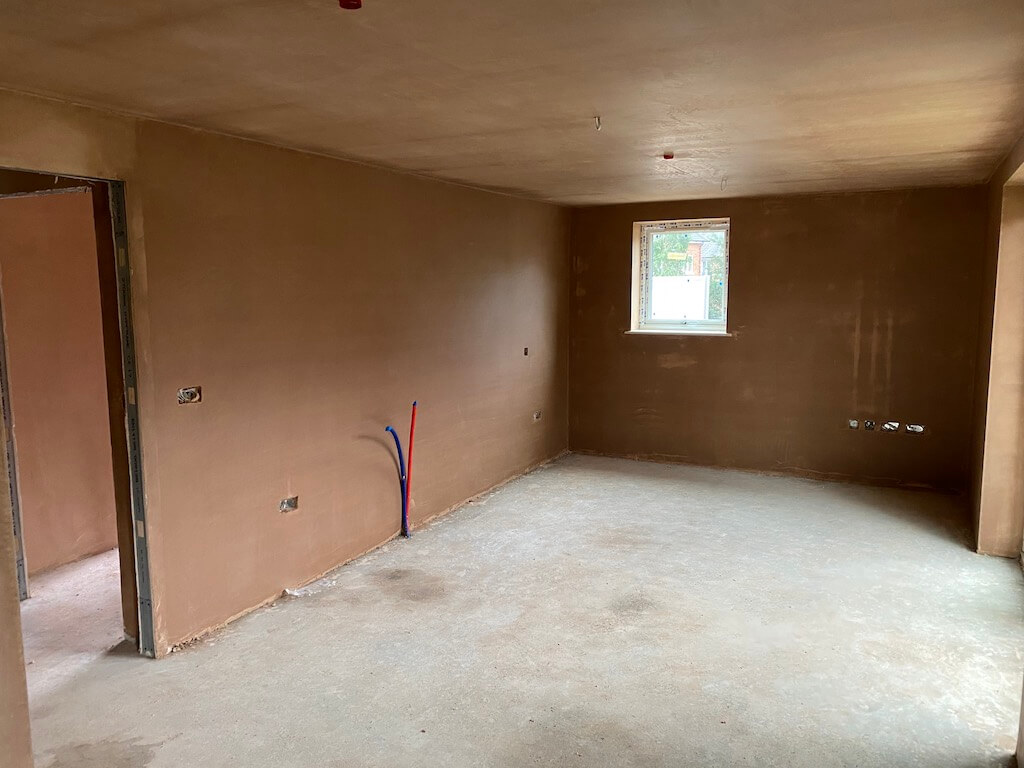 Float and Set
2 coat internal plastering backgrounds; including concrete, brick, blockwork, and expanded metal lath. Most commonly, operatives will apply a basecoat of Thistle Hardwall 11mm thick followed by a skim of Multifinish 2mm thick. The finished item is a smooth straight surface ready for decoration.
Skim
Generally to plasterboard background, a skim coat of Multifinish leaves walls and ceilings ready for decoration. There are benefits from using a plaster over jointing materials, these include increased acoustic performance and durability. For high traffic areas where damage is a concern the use of Durafinish is often specified.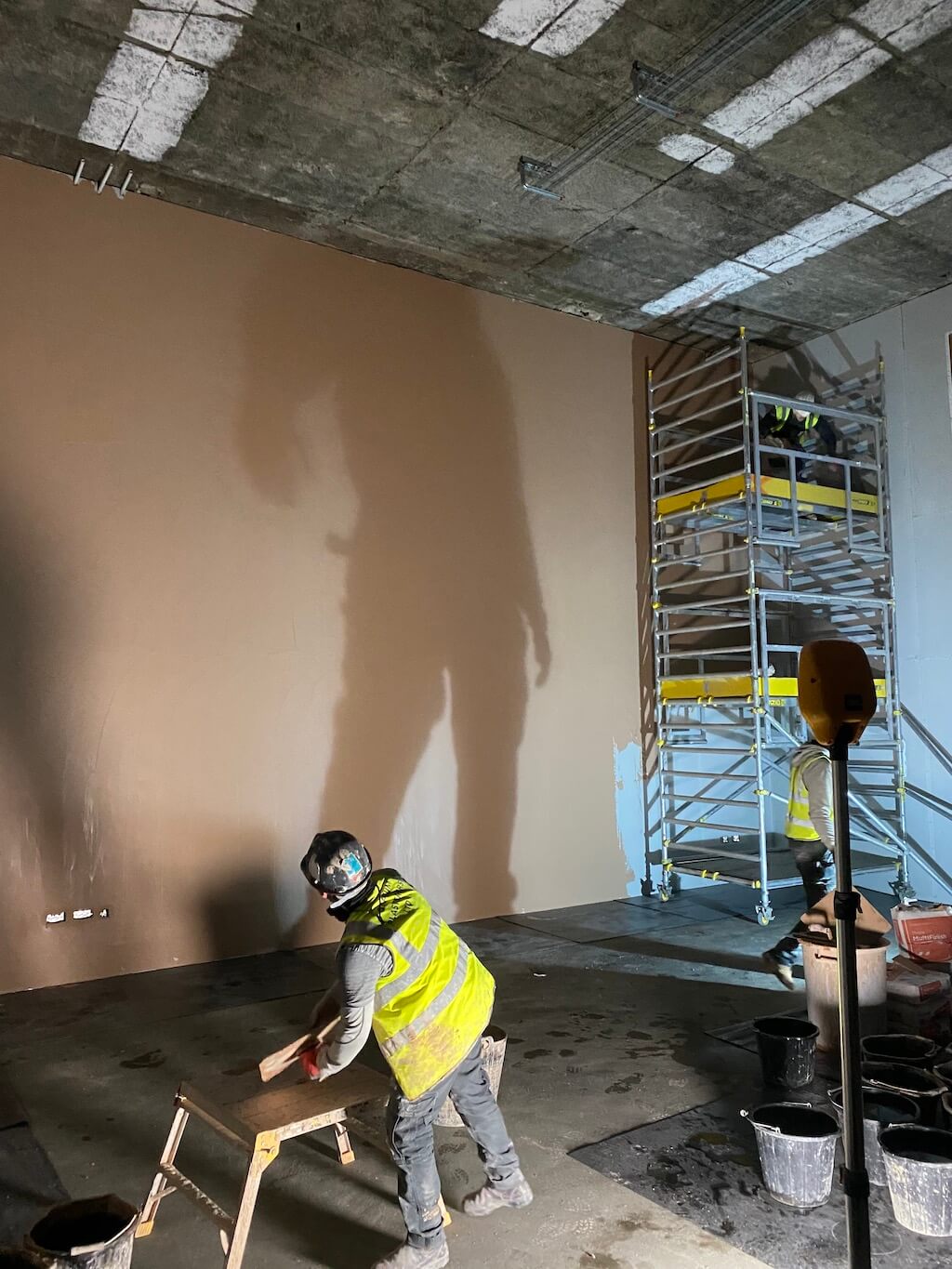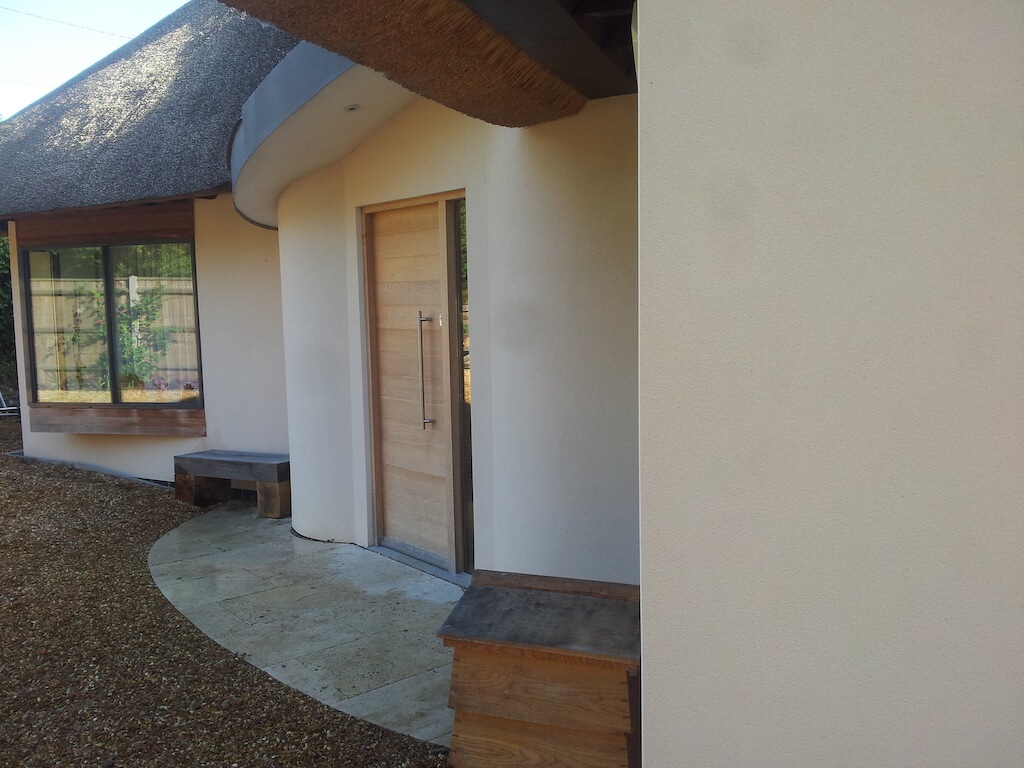 Through Coloured Render
There are many manufacturers offering through coloured render systems Sto, K-Rend, Monocouche to name a few. The obvious benefit is eliminating the requirement to paint the surface and many of these systems can offer increased thermals to external walls using insulated panels which can be finished in a thin coat render.
Render
Usually undertaken on the external of a building to provide a textured flat surface ready for decoration. Usually, materials consist of sand and cement, although specifications can call for the use of lime in place of cement on heritage works.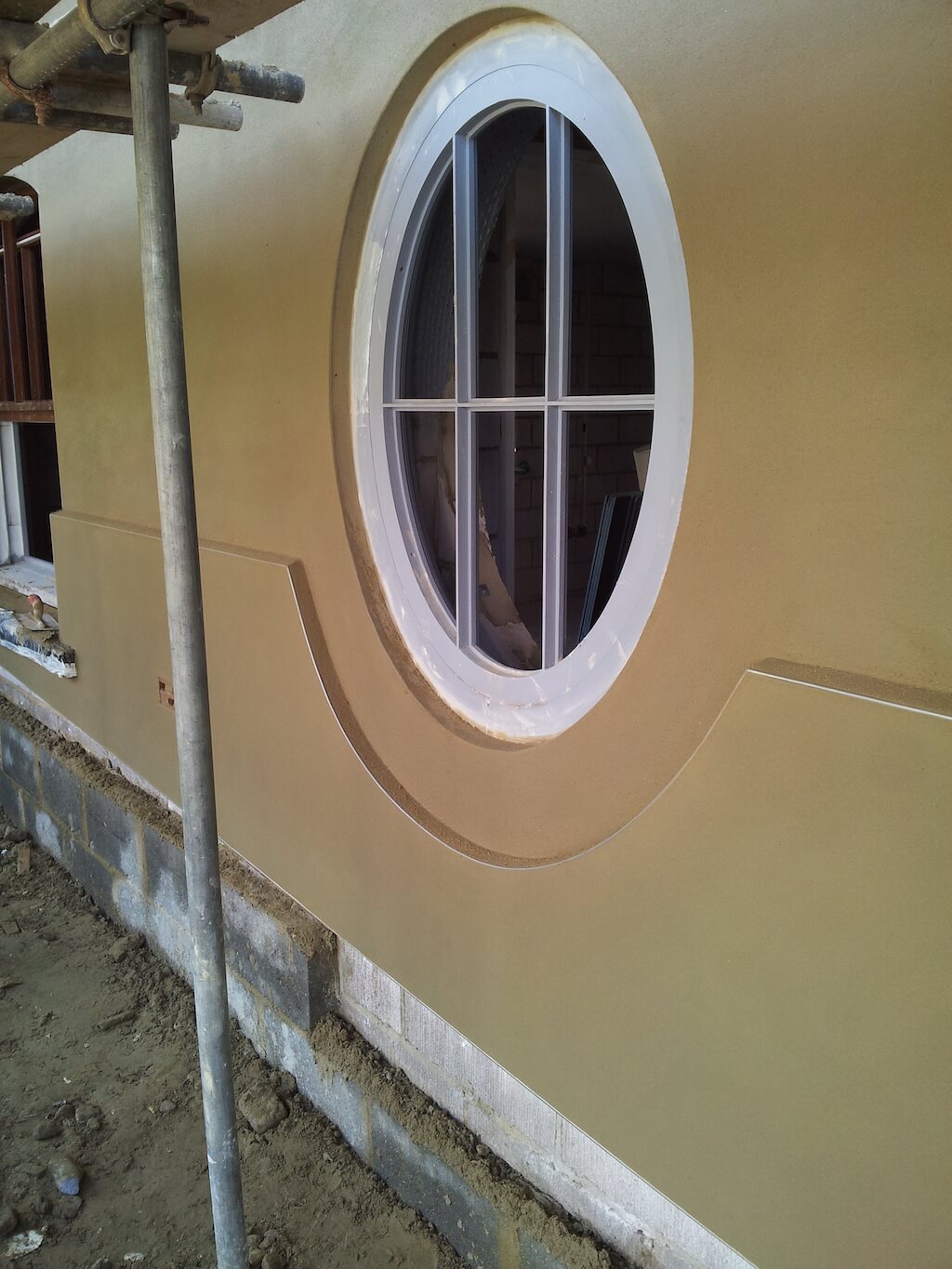 Plastering & Rendering Projects